Transforming RVs into a living space you can call home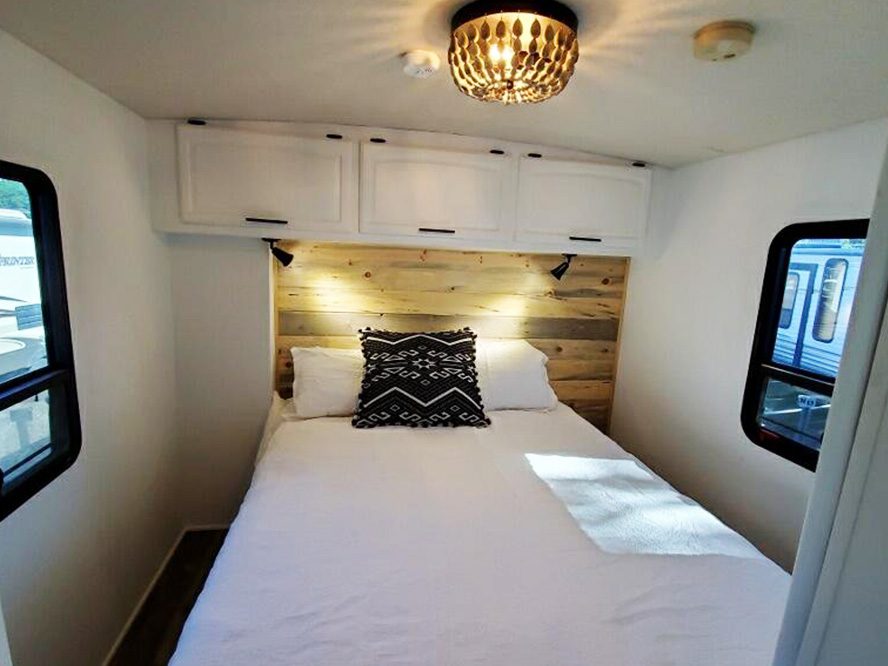 We Remodel Used RVs
and Sell Them
We take the ugly out of traditional RVs and enjoy the challenge of making it feel like a home you want to be in. We are not your normal RV dealer. We buy RVs and put a little bit of our imagination into them and love to watch the new owners expressions when they take delivery.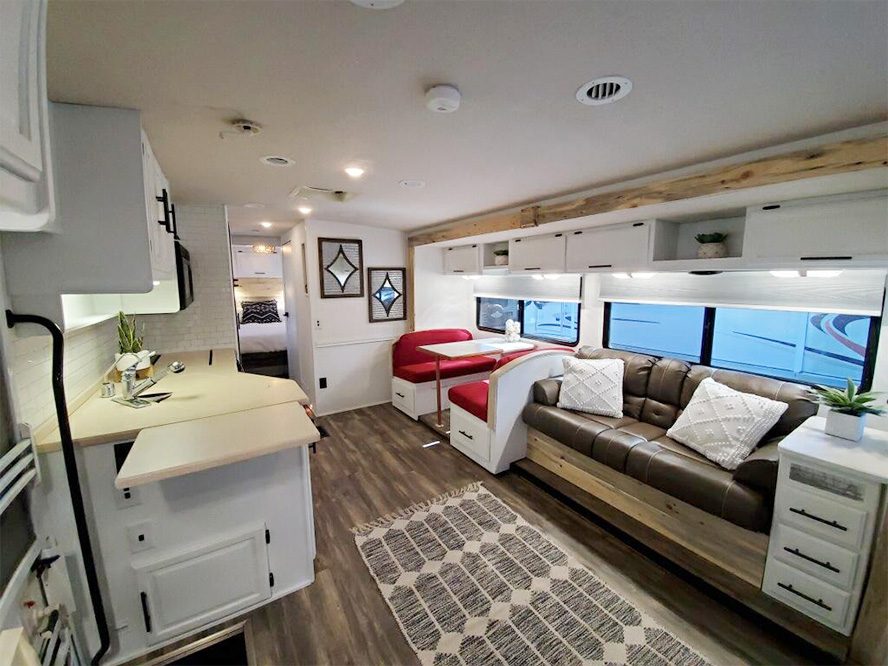 Want your style put into an RV? Absolutely! We do custom remodels and work with you every step of the way to make it your own. We have done many styles from Farmhouse, western, rustic, rustic modern and off grid living.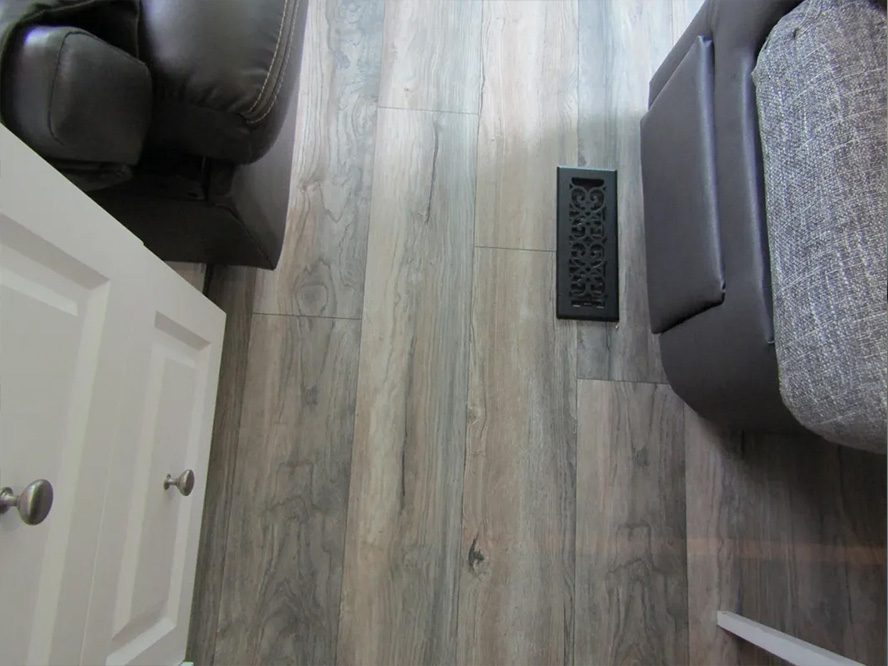 Already Have an RV?
We Can Do it Too!
Already have an RV? Yes we can do that too! We will work with you down to the very smallest detail or just drop your RV off and let us do our thing. We love what we do and shows in our work.
 We are very good at what we do and very affordable.
When we pick out an RV to buy, remodel and sell we make sure its perfect mechanically. We don't mind a project on the inside but we don't want a beat up rust bucket on the outside. We have a deep passion for taking the ugly interiors of any RV and making it truly something special. Browse our past projects, or better yet come down to our indoor work shop in Clearwater Florida to see what were working on!